7-4-2016

We are now fully open for B&B, camping and of course food. If you are in the valley just pop in and take a look.
Home cooked food from Treats
Treats catering is located in a trailer just off the Llanthony Road, but do not be put off by this; it is not any old catering trailer but the Treats Trailer, where you will find quality food at a great price, including homemade cakes, 100% beef burgers made at a very local farm by Chris, local bacon and sausage as well as other goodies such as toasted sandwiches, hot dogs, chocolate, ice-cream and hot and cold drinks.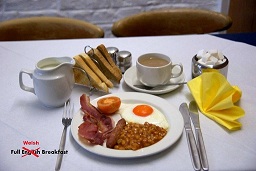 Sue is very pleased to have been awarded a 4 under the Food Hygiene Rating Scheme and will be looking to achieve the highest score of 5 in the future. Only free range eggs are used in her cakes and on the grill, with all food cooked to order, so you can be assured it is fresh.

There is no restriction on what you can order at any time of day, so bacon and egg is available at 3pm if you wish, or a delicious piece of Lemon Drizzle cake for breakfast!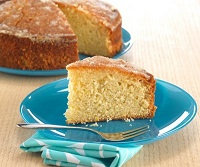 At weekends and during school holidays Treats is open from 8am until at least 5pm, but Sue will open earlier by request and will often be open far later than 5pm if the demand is there. At other times Treats is open from 9am until 5pm between Easter and the end of September, but again Sue will open at other times if at all possible, just give her a ring or e-mail if you are arranging a walk and would like to be sure of some refreshment.

Freshly cut sandwiches and packed lunches are also available whenever Treats is open, just ask Sue and she will be happy to oblige. There are picnic tables outside you may eat your own packed lunch at as long as you buy something from Treats, even if It is just a cup of tea, which is always served in proper mugs and never paper cups!
You may stop for something to eat if you are on horseback too as we are able to provide somewhere to tie your horse up; we also have parking for our customers' cars.
So, after that long walk, cycle ride or trek stop and treat yourself at TREATS.